#CherryJuice: Rihanna New Thick Body!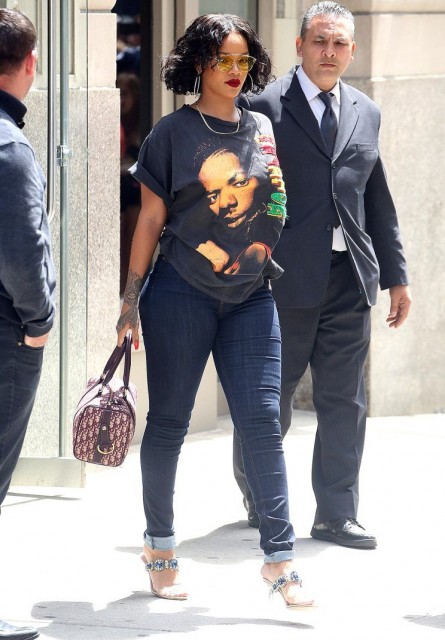 Rihanna has a new thick body is making everyone's jaw drop… but in a good way.  Recent photos of RiRi have surfaced the internet and it appears that the singer has put on some extra weight, but we ain't mad honey!
Still looking flawless and fearless as ever, bad gal RiRi is looking better than ever with her new curvaceous body, however, some of her fans are speculating that the weight isn't from the extra dessert she has been eating.
Many believe that the singer is pregnant and while Rihanna herself has not commented on whether the pregnancy rumors are true or not, she is embracing her new figure and letting us know she can still make our hearts stop!
RiRi broke into the scene in 2006 with her first hit "Pon De Replay" and was known for her tropical accent and her slender frame.
However, as the years pass, RiRi has become a sex symbol and her body has become more and more corvacous. Many of her fans are loving her new figure and are happy she is looking nice and thick, because you don't need to be a size 2 to be a sex symbol. Keep on looking good RiRi!