Lil Mama Still Has Beef With Charlamagne Tha God
New York artist, Lil Mama, has some words for Charlamagne Tha God.  On Charlamagne's TV show, he sat down with fellow New York rapper Fat Joe.  On "Hell of a Week", the two discussed PnB Rock's tragic death.  Fat Joe expresses that being a rapper is one of the most dangerous jobs in America.  You must always keep your head on a swivel, either the police try to put rappers in jail because of their lyrics or someone from your neighborhood wants to kill you.  Someone posted the interview to Instagram and Lil Mama jumped in the comments.
This nigga Charlamagne violated tf outta Lil Mama 😂😭😭 pic.twitter.com/DQnjYfEYtj"

— The Based Messiah (@bniceloco) May 31, 2015
Lil Mama vs Charlamagne
She went after Charlamagne by saying he was a "b**** a** n****".  She is referring to her interview with New York's Power 105.1 The Breakfast Club years ago.  In that interview, Charlamagne caused Lil Mama to cry based on the questions and comments during their conversation.  According to the South Carolina radio personality, he was only joking with Lil Mama, but remains unapologetic.
View this post on Instagram
She even became a infamous meme because of this interview.  I guess Lil Mama was watching the interview as of recent as she states she just realized that Charlamagne tried to "trick" her.  Lil Mama continues in the comments accusing Charlamagne to be jealous of her.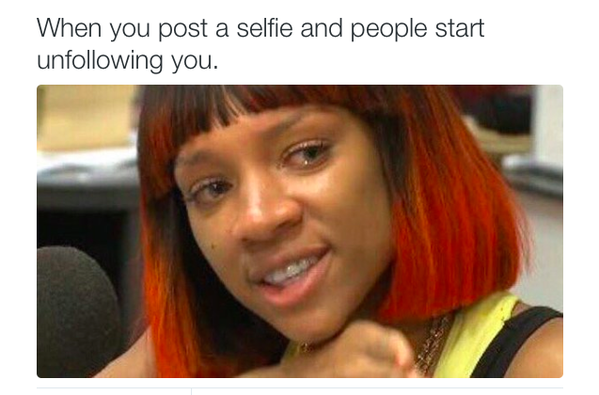 Charlamagne Talks
Knowing how Charlamagne the God is, I'm sure he is not worried about this.  And I'm sure he would be welcome to have Lil Mama on The Breakfast Club to have a conversation.  We all know Charlamagne the God is very outspoken on all matters, especially when it comes to our culture.  Regarding PnB Rock's death, the popular radio personality is confused as to why rappers will post RIP messages all over social media when their peers die, and still support that lifestyle.  He feels rappers should be smarter with all the deaths that have taken place.  I agree!  Rappers need to make some changes.
Written by: Brandon Simmons